Hong Kong University Of Science & Technology To Build Metaverse Campus
The Hong Kong University of Science and Technology (HKUST) has announced the launch of a virtual reality classroom as part of a bigger plan to create a campus in the metaverse to promote immersive learning.
Ankita K.
10:04 30th Jul, 2022
Metaverse
An academic at the institution on Thursday said the mixed reality classroom would host the opening of the new HKUST Guangzhou campus on September 1.
"A lot of guests might be overseas and can't attend [the opening], so we will host it in the metaverse," said Pan Hui, chair professor of computational media and arts at the Guangzhou campus.
The metaverse is a set of 3D virtual spaces where people can socialise, work and play via digital avatars, allowing users to communicate and interact with others who are not in the same physical space.
According to the school, the initiative marks the first step in building MetaHKUST – a learning area in the metaverse which will connect the university's Hong Kong campus with the one in Guangzhou, enabling students to take lessons without geographical constraints.
During the coronavirus pandemic, Zoom became an alternative educational tool for schools in Hong Kong, but Hui said learning in the metaverse would be a better option as the videoconferencing platform had become boring and less interactive.
"[Using Zoom] feels like you're just looking at a 2D screen. But through virtual reality, you can feel as if you're there. I think interaction is very important for learning. How you interact with students around you will increase your learning outcome," he said.
Wang Yang, vice-president for institutional advancement at HKUST, said the metaverse was "here to stay" despite scepticism about the relatively new concept.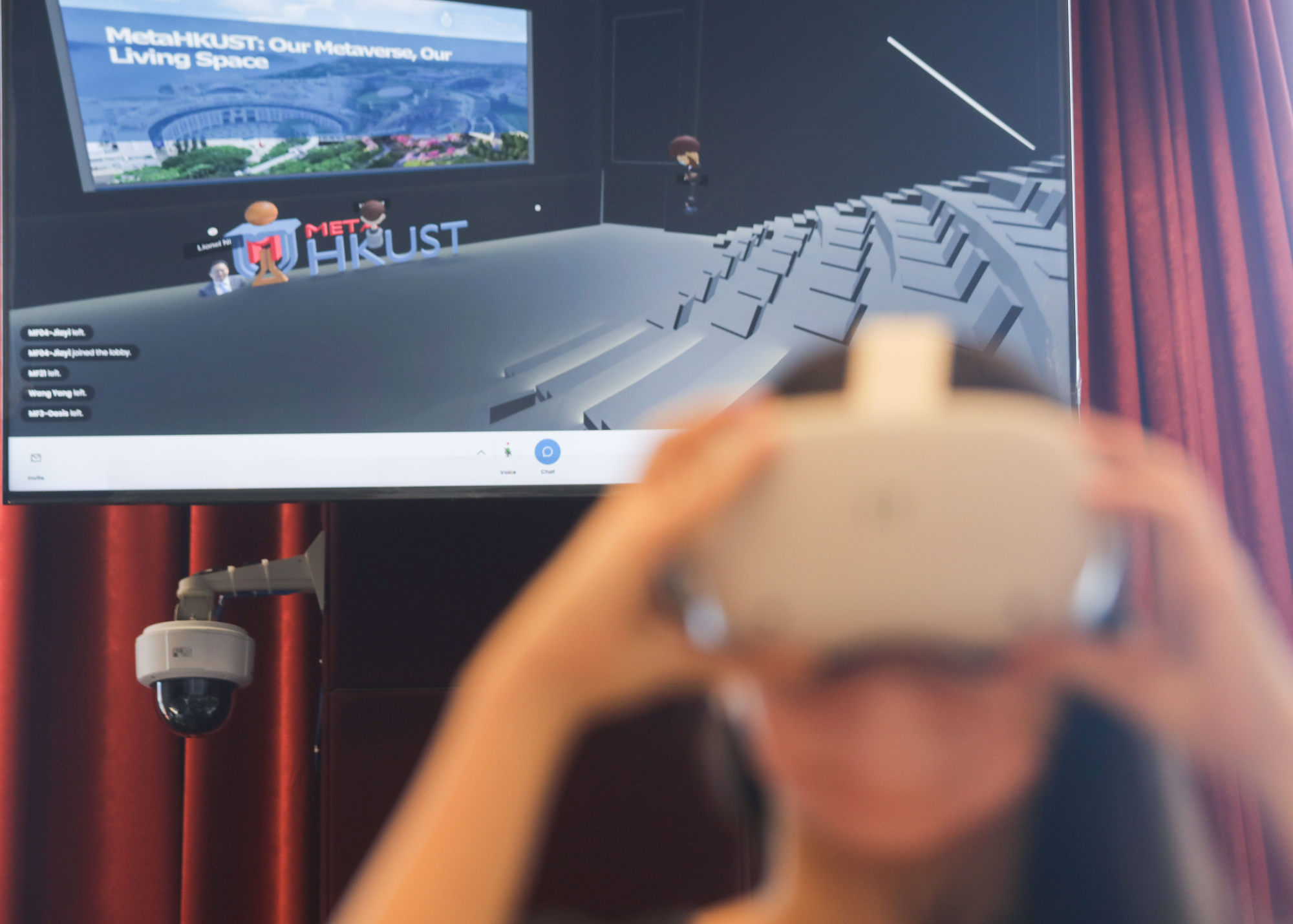 MetaHKUST will connect the university's Hong Kong campus with the one in Guangzhou. Photo: Xiaomei Chen
"Last year the buzzword was NFT. This year, it is the metaverse. It will become our reality in the future. We can imagine living in the metaverse soon," he said, adding that schools could not afford to miss out on such a big opportunity.
During the initial stages of the metaverse campus, physical infrastructure such as virtual reality classrooms, sensors, cameras and visualisation tools will be installed.
The digital classroom established for the two campuses will allow students to attend the same lecture at the same time in two parallel physical spaces.